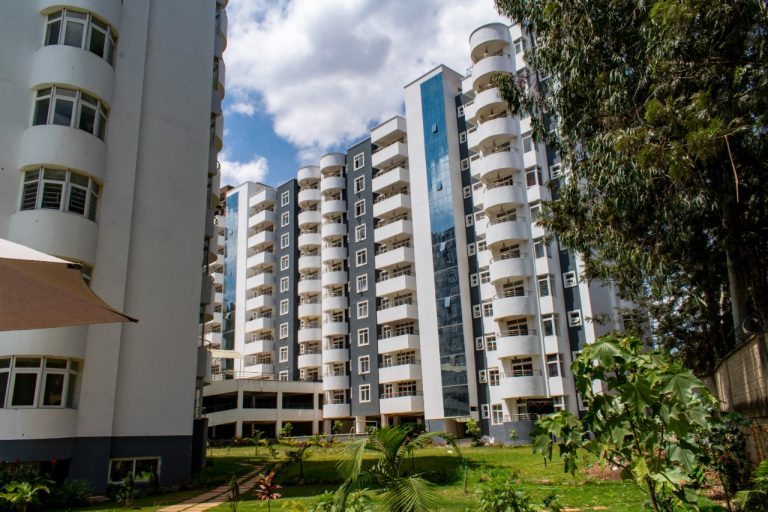 Duchess Park is the most luxurious and prestigious community in Nairobi. Located in the exclusive serene leafy suburb of Lavington, along Hatheru road, this amazing development is all you ever wanted in an apartment.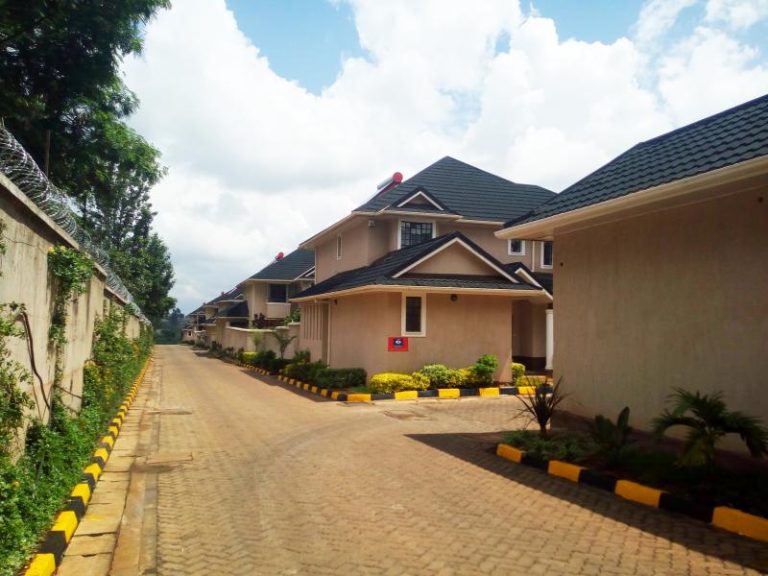 Located in one of the most prolific and prime suburbs of Nairobi at Kitisuru Terraces is this 4 bedroom Townhouse all en-suite with DSQ. Sitting on a ¼ acre pf plot, the modern townhouse boasts of a master bedroom with a private balcony, a sunken lounge with fireplace showcasing an airy well designed space that opens out to the manicured gardens, a fitted kitchen with pantry and breakfast area, a kitchen yard and in-built wardrobes in all bedrooms. Other highlight features include an en-suite guest bedroom and a study room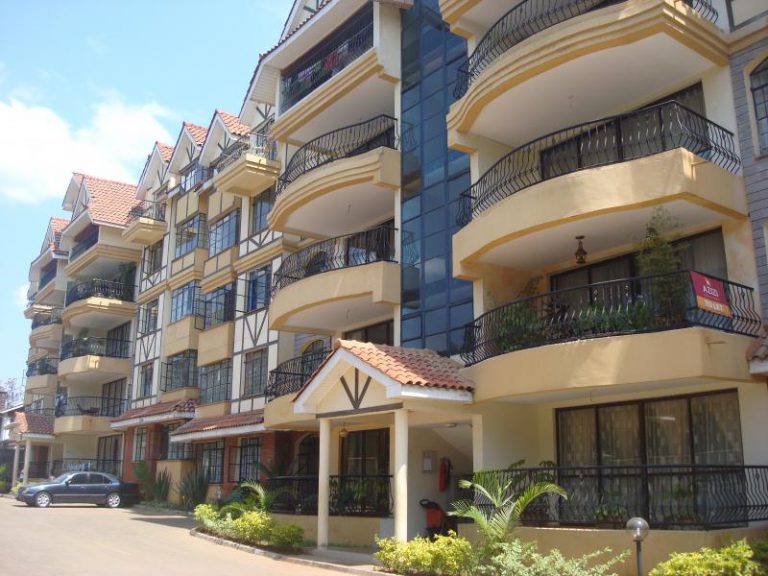 Located conveniently in the upmarket suburb of Kilimani, is this prime address in the heart of the serene State House neighborhood, only minutes away from the CBD with quick access to Uhuru Highway and Ngong Road. A stunning concept in modern living, the Brooklyn 3 bedroom contemporary apartments offer sweeping views of the serene surroundings.
Distinctively designed to maximize utility and living areas, the building has a modern design with a large wrap-around balcony and modern open plan kitchen with extra service kitchen and SQ.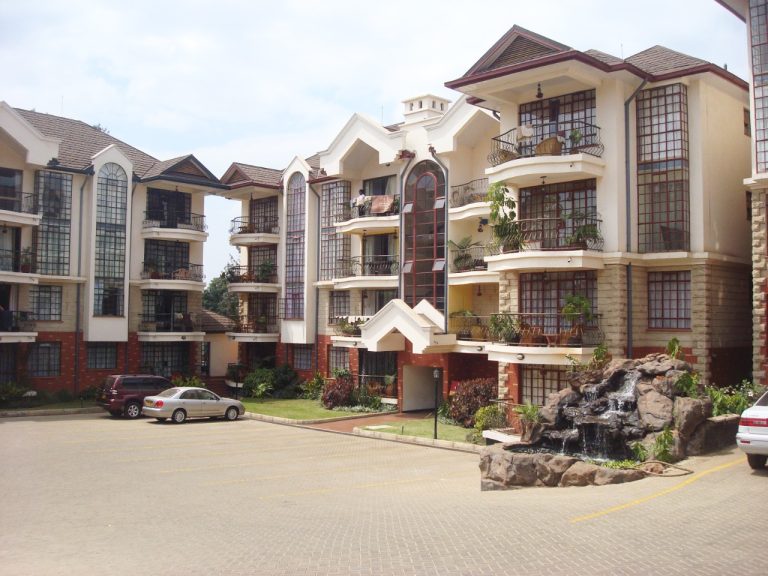 OYSTER PARADISE – RIVERSIDE DRIVE
Inspired by the sophistication of Riverside location. The Oyster Paradise affords residents a level of opulence, sophistication and unsurpassed upscale entertainment. The site is one to behold, with great views accessible from the gradually dulating terrain. They comprises three-bedroom apartments with DSQ. Each apartment offers a deluxe master en suite with walk-in dresser and balcony, special fitted kitchen with pantry and utility yard, lounge with dining area and has access to the balcony for one to enjoy breathtaking views. A mini bar in the dining area adds on to the gist.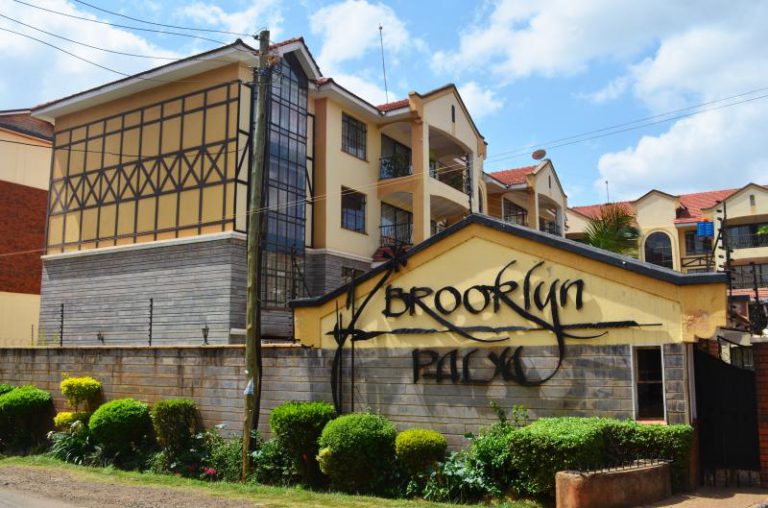 Brooklyn Palm – Kileleshwa, Ole Kejuado Road
Located in the serene suburbs of Kileleshwa, Brooklyn Palms caters to those who value exclusivity and privacy. Featuring 3 bedroom furnished & unfurnished apartment master en suite, the units boasts of a spacious lounge, kitchen with pantry, breakfast area, master en suite with Jacuzzi and a utility yard.
The development also complements its residents with a range of common amenities including a gym, an entertainment area, a swimming pool with an adjacent baby pool and lush gardens among others.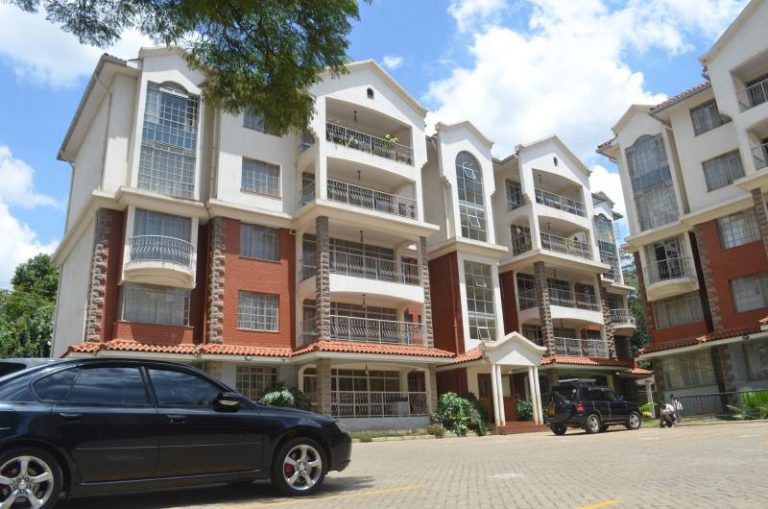 Kilimani is one of the most exclusive addresses in Nairobi. The apartments are well positioned in a relaxing environment offering easy access to a variety of social amenities. These three bedroom (all ensuite) apartments are designed to epitomize living in a luxury apartment through unique design and finest fixtures. It sits on a picturesque landscape which enhances the views.

The apartments are designed to make residents feel safe and comfortable; a place to raise children and make lifelong friends; a place to call home. Its just a short journey from the city Centre, but feels like a world away.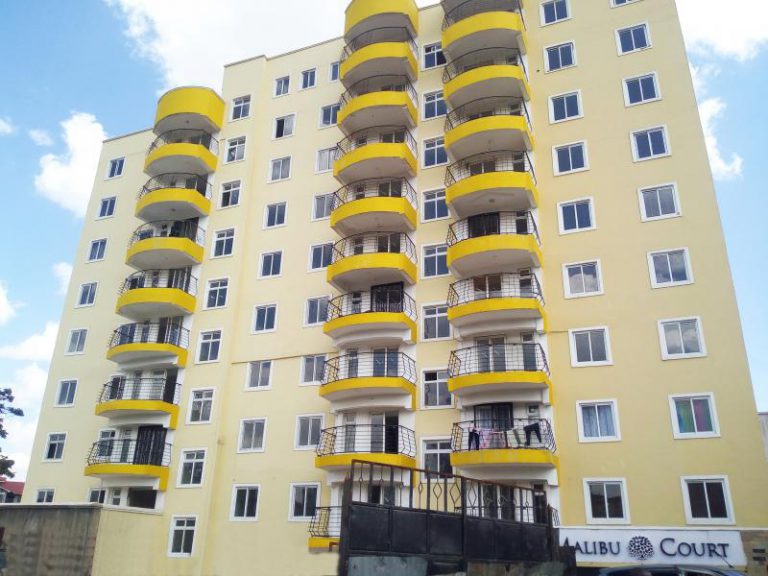 A place to live and work, a place to relax & play
Located in Madaraka, Malibu Court hosts 3 bedroom master en-suite apartments in a tranquil environment. With a stylish and practically designed layout, the overall look is elegant, yet understated with a natural ambience. The homes feature fitted kitchens and in-built wardrobes in all the rooms.
The recreational space within the property offers a resort-style lifestyle with a gym/clubhouse with changing rooms, a swimming pool, and lush greenery. It's apartment location provides fast and easy access to world-class social amenities including Nairobi West Shopping center, Carrefour and Strathmore University plus more.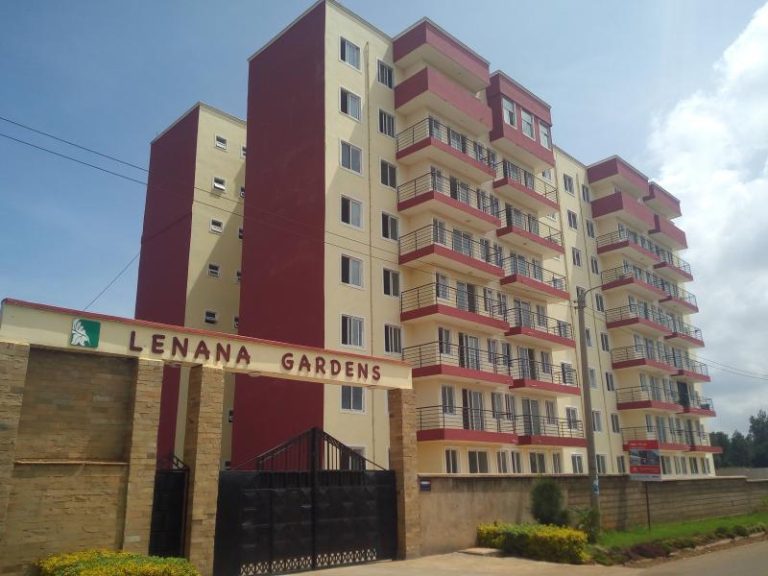 Incredible design The development consists of 247No. 2 bedroom apartments.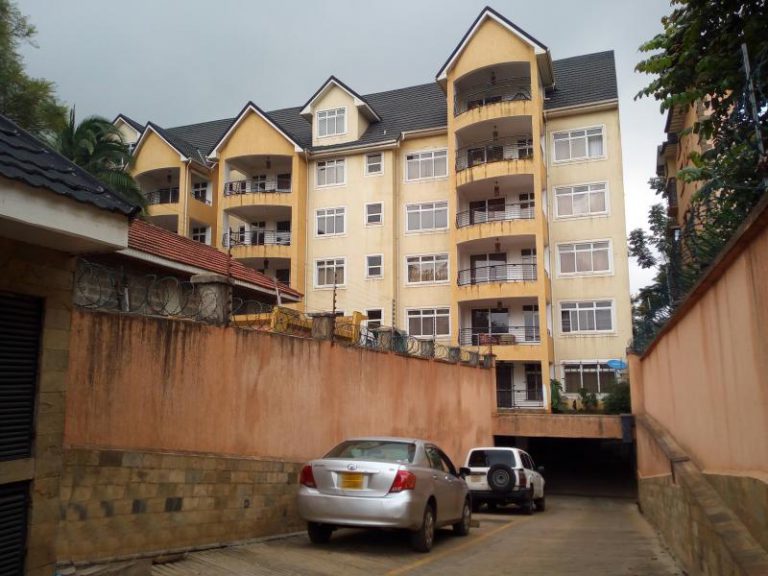 Villa Maria boasts of a unique style and exquisite luxury in a serene and prestigious locale. The development features 1, 2 and 3 bedroom apartments master en suite all boasting of best-in-class amenities and high-end fittings.